Breadcrumbs
04 Waves
Big Ideas. Waves are disturbances that propagate from one region of space to another. Waves are inherent in our everyday lives; how we hear, see and communicate is due to the way waves travel and transfer energy from a source (or disturbance) to places around it. 2. Sound waves are vibrations that propagate through a material medium. The speed of sound depends on the medium through which it travels; sound travels fastest through a solid, and slowest through a gas. 3. Light belongs to a family of waves known as Electromagnetic waves. Electromagnetic waves can propagate even in empty space where there is no material medium. Light and all other electromagnetic waves travel at the same speed (3.0 x 108 m/s) through a vacuum. Electromagnetic waves have many important applications in communication, home appliances, medical and industrial use. 4. When two waves overlap, their total displacement is the sum of the individual displacements of the individual waves. This is the principle of superposition of waves which is applied to explain the formation of stationary waves and interference patterns.
Other Resources adapted from http://mptl.eu/ Sound and Wave Reviews MPTL 18, 2013 Marion Birch, Ewa Debowska, Raimund Girwidz, Tomasz Greczylo, Antje Kohnle, Bruce Mason, Leopold Mathelitsch, Trevor Melder, Marisa Michelini, Ivan Ruddock, Lorenzo Santi, Jorge Silva Report by Bruce Mason
Read more: Circular Electromagnetic Wave 3 Polarizer JavaScript Simulation Applet HTML 5
Read more: SLS Circular Electromagnetic Wave 2 Polarizer JavaScript Simulation Applet HTML 5
Read more: Simple Ray Diagram for Mirrors JavaScript HTML5 Applet Simulation Model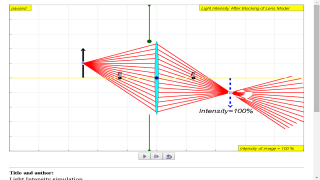 Read more: Light Intensity JavaScript Model Simulation Virtual Lab
Read more: Thin Converging Diverging Lens Ray Diagram Lens JavaScript HTML5 Applet Simulation Model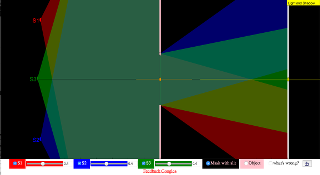 Read more: Light and Shadow Primary School JavaScript Model Simulation Virtual Lab
Read more: PICUP EXERCISE 1: IRRADIANCE AT A SCREEN DUE TO A POINT SOURCE JavaScript Model Simulation Virtual...
Read more: PICUP EXERCISE 2: IRRADIANCE DUE TO N N  POINT SOURCES WITH A RECTANGULAR APERTURE has bug...
Read more: PICUP EXERCISE 3: IRRADIANCE DUE TO N N  POINT SOURCES AND AN L-SHAPED APERTURE has bug...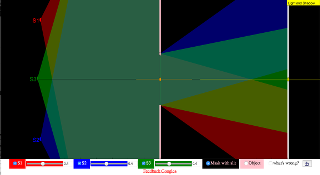 Read more: Single Light Source, Object and Screen casting Shadow Primary School JavaScript Model Simulation...
Read more: Tracker Snell's law of refractive index by QuantumBoffin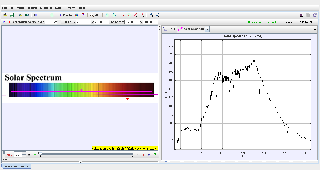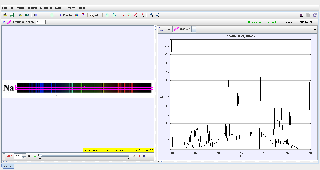 Read more: Tracker Solar Spectrum2.1Na Sodium by Lee Tat Leong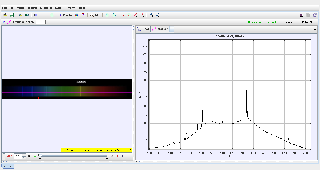 Read more: Tracker Solar Spectrum22He Helium by Lee Tat Leong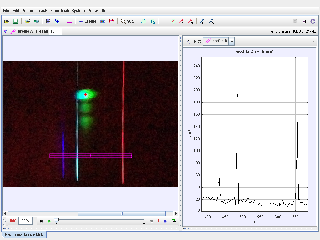 Read more: Tracker Spectrum 2.3Hydrogen Spectrum by Lee Tat Leong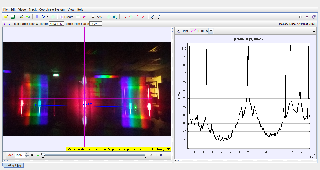 Read more: Fermat Principle Refraction Example JavaScript HTML5 Applet Simulation Model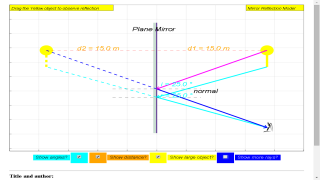 Read more: Reflection JavaScript HTML5 Applet Simulation Model by Leongster
Read more: Sound Wave Longitudinal Wave JavaScript HTML5 Applet Simulation Model
Read more: Doppler Effect Sound Wave JavaScript HTML5 Applet Simulation Model
Read more: Sound Waveforms JavaScript HTML5 Applet Simulation Model