About
7.1.5 Example (N09/I/16) Binary Stars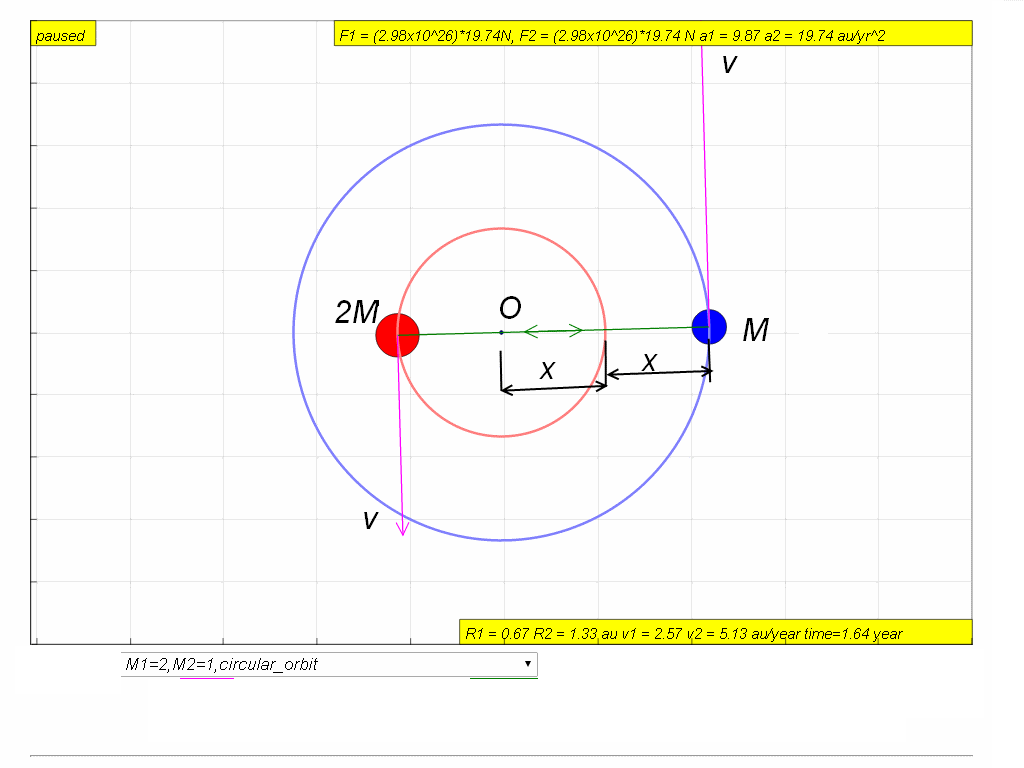 Two stars of mass M and 2M, at a distance 3x apart, rotate in circles about their common centre of mass O.
The gravitational force acting on the stars can be written as .
What is the value of k?
A 0.22 B 0.50 C 0.67 D 2.0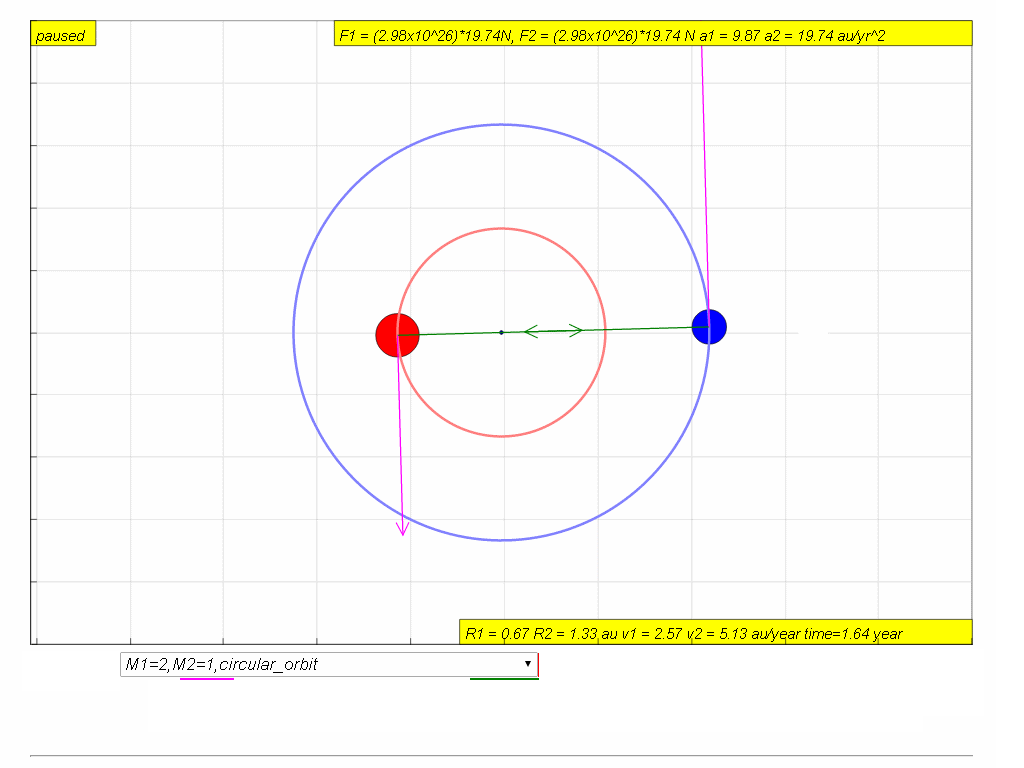 7.1.5.1 Model: You may view the movement of the two stars using the EJSS below link (require internet) or just below:
Answer is
Translations
Code
Language
Translator
Run
Software Requirements
| | | | | |
| --- | --- | --- | --- | --- |
| | Android | iOS | Windows | MacOS |
| with best with | Chrome | Chrome | Chrome | Chrome |
| support full-screen? | Yes. Chrome/Opera No. Firefox/ Samsung Internet | Not yet | Yes | Yes |
| cannot work on | some mobile browser that don't understand JavaScript such as..... | | cannot work on Internet Explorer 9 and below | |
Credits



Fu-Kwun Hwang - Dept. of Physics,National Taiwan normal Univ.; Loo Kang Wee; Wolfgang Christian
end faq
http://iwant2study.org/lookangejss/02_newtonianmechanics_7gravity/ejss_model_gravity02_1/gravity02_1_Simulation.xhtml
App
Versions
Other resources
end faq
Testimonials (0)
There are no testimonials available for viewing. Login to deploy the article and be the first to submit your review!
You have to login first to see this stats.